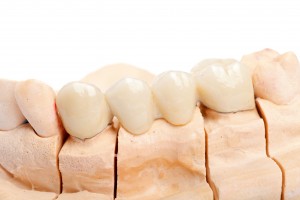 Bridges are used to replace missing teeth, restoring the function and beauty of your smile. A dental bridge is composed of two dental crowns and one or more artificial teeth; the dental crowns are placed on the teeth or dental implants adjacent to the gap to support the artificial teeth. Your dentist, Dr. Jordan Risinger, may recommend a dental bridge to:
Prevent other teeth from shifting in the mouth
Restore lost facial volume and appearance
Enhance your smile
Relieve stress on the bite
At Athens Advanced Dental, we will ensure that your bridge fits your smile comfortably and beautifully. For more information on dental bridges and our other tooth replacement options, please contact our dental office in Athens, Texas. We are eager to care for you!
---