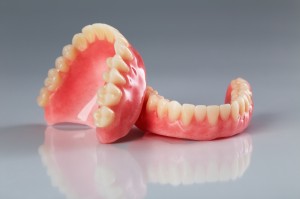 Today, dentures are more comfortable and natural-looking than ever before! Dentures are a good choice for replacing missing teeth. At our dental office in Athens, Texas, we offer both partial and complete dentures. Partial dentures replace multiple teeth when some natural teeth remain, while complete dentures are used when all of the natural teeth are missing. Dentures can improve your smile by:
Restoring lost facial volume
Improving your ability to eat and speak
Enhancing the appearance of your smile
Our caring and talented dentist will ensure that your dentures fit securely and beautifully. To learn more about dentures and to schedule your consultation with Dr. Jordan Risinger, please give us a call at Athens Advanced Dental!
---